CHILD & FAMILY SESSION PRICES
This fee covers your pre-shoot consultation, your photo shoot and editing time.
Session fees do not include any prints or products, these are purchased separately and detailed below.
Lifestyle Session – approx 2 hours – £100
Storytelling Documentary Session – approx 4 hours – £200
All session fees are due upon booking and are non-refundable. There is no obligation to purchase anything after your shoot.

For Event, Corporate or Business Photography, please get in touch!
---

---
It's important to know what you will get from your investment. It's equally important to know that there are no hidden costs or surprises once you've had your session!
As you scroll down the page, you will see the various products and packages on offer, with some images to help you visualise them in your home.
To give you an idea of costs, my clients can spend anything from £125 to £1400 on their photography products.
Should you have something particular in mind that you don't see it here, please don't hesitate to ask!
---
OPTION 1 - LOOSE PRINTS & DIGITALS
OR CHOOSE A PRINT & DIGITAL PACKAGE
One

£125

5 Digital Edited images via download
Two

£325

Saving £50

Presentation box with 5 Prints (up to 12×8")
10 Digital Edited images via download
Three

£575

Saving £175

Presentation box with 10 Prints (up to 12×8")
20 Digital Edited images on USB
---
OPTION 2 - INDIVIDUAL GALLERY FRAMED PRINTS
There can be no better way to immortalise your memories than with a gallery mounted and framed print. These are truly stunning!

Each frame* comes in various finishes and colours, with either single or double mounts, also available in a variety of depths & colours.
Prices displayed are based on Spectrum, Sanctuary & Heritage frames from my preferred lab, Loxley Colour. Other frame choices are available on request but prices will vary.
Or why not showcase more than one print with a multi-print frame.
Single image frames are also available in Gallery Blocks for a more contemporary look.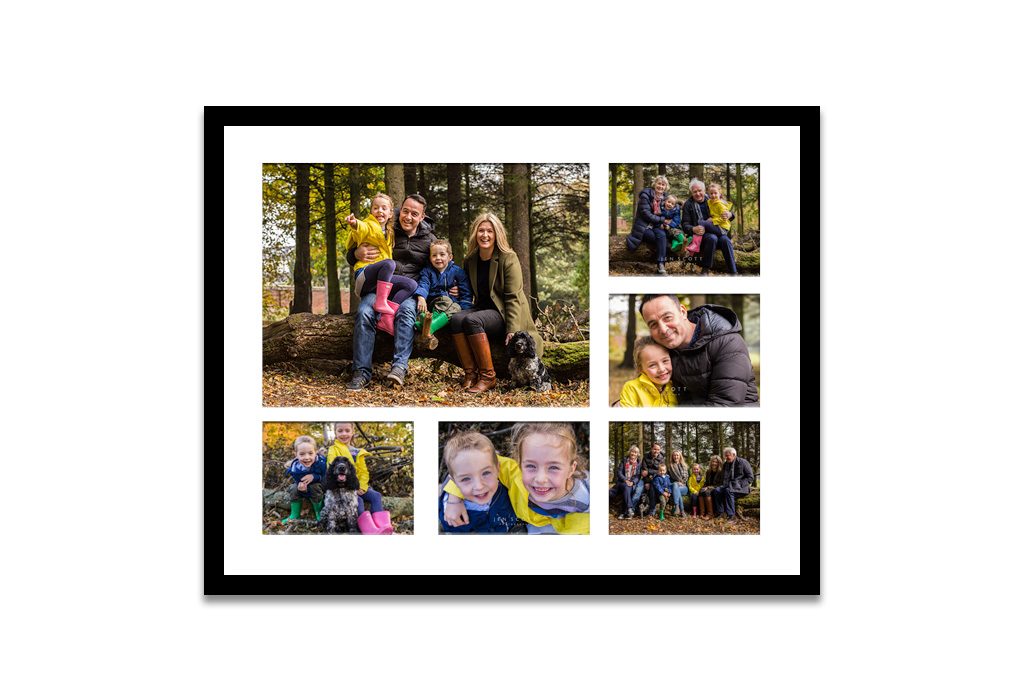 30×24″ Multi-Print Grand
Multi-print frame with 1(17×13″) print & 5(8×6″)
£400
Also available with 9(8×6″) mount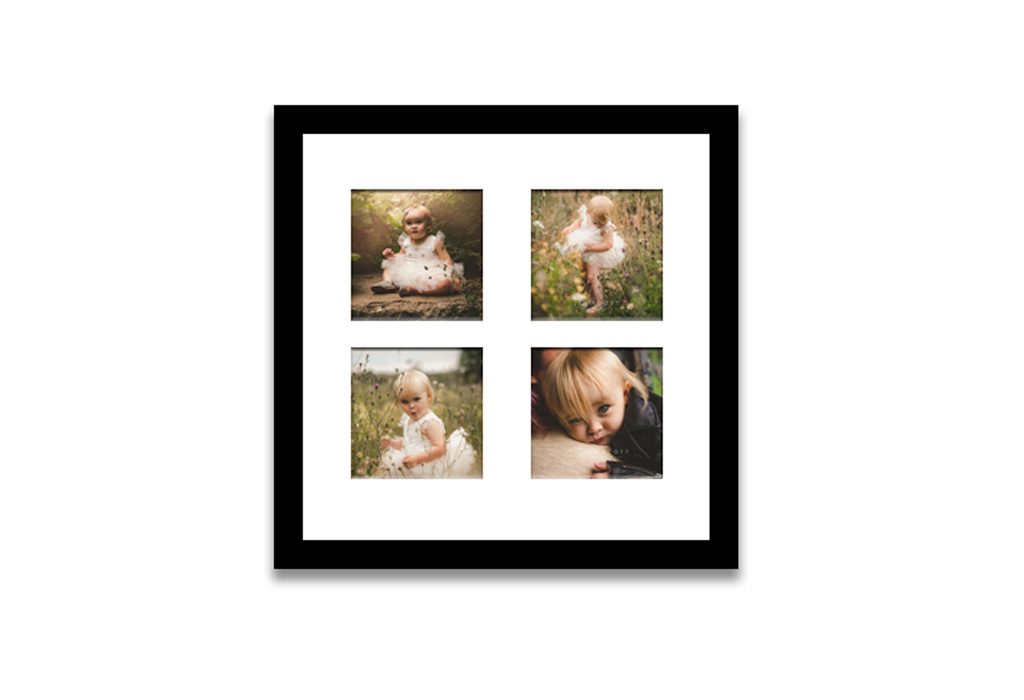 28×28″ Multi-Print Square
Multi-print frame with 4(9×9″) prints
£420
Also available with 9(6×6″) mount

---
OPTION 3 - WALL GALLERIES
Group your art together to make a statement & save up to 20%
By grouping your wall art together you can make a real statement. My clients love these, and I love creating them!
I will help you choose the best photos, and will mock up the chosen layout as an image, allowing you to visualise the unique focal point in your home.
You can also save up to 20% on individual prices when purchasing my wall galleries, making them even better value for your investment!
---
THE TRI COLLECTION
A beautiful option for smaller wall spaces.
2 x medium frames (12″x16″ glass size)
1 large frame (20″x 16″glass size)
£490 (saving £120)
Also available as Gallery Blocks
---
THE QUATTRO COLLECTIONS
A stunning collection of 4 gallery framed prints to create a unique focal point in your home
---
THE GALLERY BLOCK COLLECTIONS
For a truly stunning contemporary look
---
THE WALL ART COLLECTION
The ultimate collection for a truly unique centre piece in your home
The Wall Art Collection
4 x large 12″x 10″ frames (glass size)
4 x medium 16″ x 12″ frames (glass size)
£930 (saving £230)
---
OPTION 4 - PORTRAIT COLLECTIONS
saving you money & decision making!
I have put together these four amazing packages to help make your choices easier.
By choosing one of my Portrait Collections, you can save yourself up to 40% on your gallery framed wall art!
THE PRESTIGE COLLECTION

£430

SAVE £50

20x16 Medium Frame
(Normally £230)
Presentation box with 10 prints (Normally £250)
THE ELEGANCE COLLECTION

£840

SAVE £240

The Quattro Collection
(Normally £600)
Presentation box with 10 prints
(Normally £250)
THE CONTEMPORARY COLLECTION

£890

SAVE £285

The Gallery Block Collection
(Normally £730)
Presentation box with 10 prints
(Normally £250)
THE ULTIMATE COLLECTION

£1400

SAVE over £800

The Wall Art Collection
(Normally £930)
Presentation box with 10 Prints
(Normally £250)
USB with all images
(Normally £1000)
Session Fee Reimbursed
(£100)
*prints up to size 12×8″
---
Just FYI….
All digital edited images are high resolution with full printing rights.
Packages do NOT include the Session Fee
Your online gallery will available for available for 7 days for ordering. An admin fee of £25 will be charged to re-open a gallery.