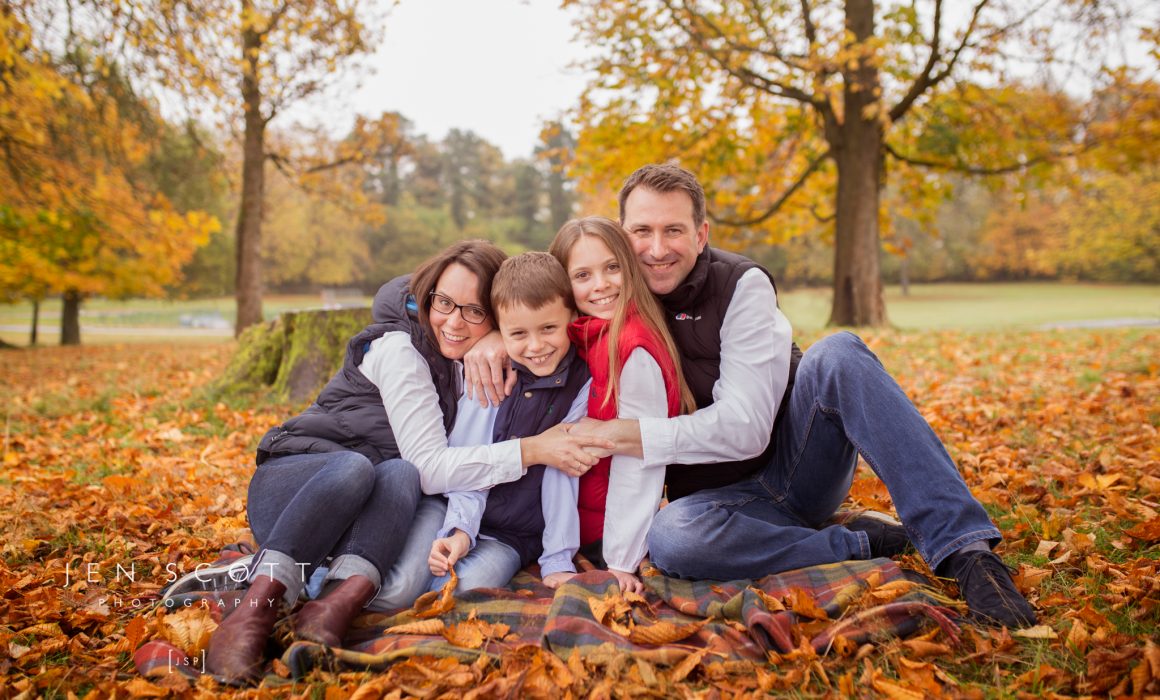 Eeeeeek....what do I wear?!!
This will be running through all the ladies minds right now!
No offence gentlemen, but you're just more laid back about these things than us women! (for the most part!)
There are 3 main things to consider when choosing what you and the family wear to one of my autumnal sessions:
---
1) Be comfortable and be yourself.
Don't dress yourself in a style that's not 'you' – you must feel beautiful!
If you're a jeans & jumper type of gal, wear jeans and a jumper! Don't squeeze yourself into a dress because you feel you should! You need to be
comfortable
and most importantly, you need to
feel at your best
!
If the kids are happy in jeans, let them wear jeans. If your daughter is crazy about skirts, don't force her to wear something different because you'll just end up with a grumpy child who will glare at my camera!! It's really important that the kids feel happy too. If it makes your life easier & you want to remember their little foibles…let them wear that spiderman outfit (just make sure you match!!)
I have 3 daughters….I know how children are….make sure they feel awesome too. If that means using the old 'I'm giving you choices but really I'm bending your mind to my way of thinking' trick, then go for it! Pick out 2 outfits that will work, and let them mix and match. As long as they're reasonably coordinated, we're good! Failing that…use bribery!
Bear in mind that it might be quite cold/drizzly, so your jacket and accessories are important too! Scarf's work really well, especially knitted ones, and who doesn't love a chunky knit hat!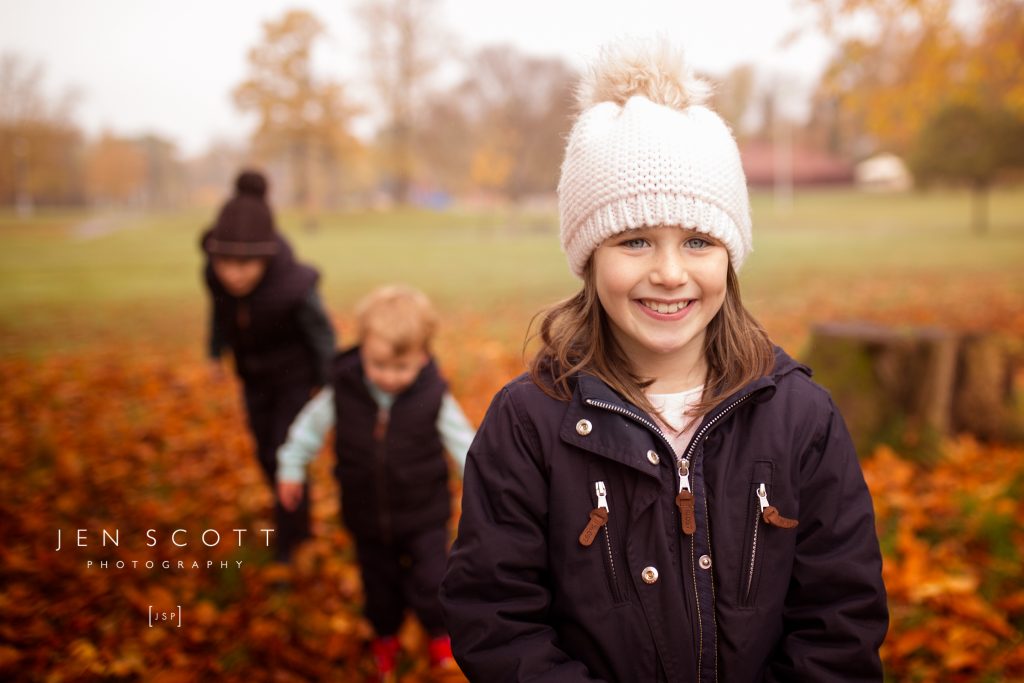 ---
2) Co-ordinate with the family.
Choose a colour palette, and stick with it!
These images will hopefully grace the walls of your home for years to come, so consider that when choosing what you wear. Choose a
colour palette
and stick to it. Maybe you all wear jeans/denims with a mix of creams and blues. Or have everyone wear a mustard coloured item.
Chunky kits and layers look amazing in the autumnal scenery! If you only have mis-matched coloured jackets, choose warm (coordinated!) clothing underneath that means you can ditch the jackets for 10 minutes.
The more coordinated you are, the more amazing your photos will look!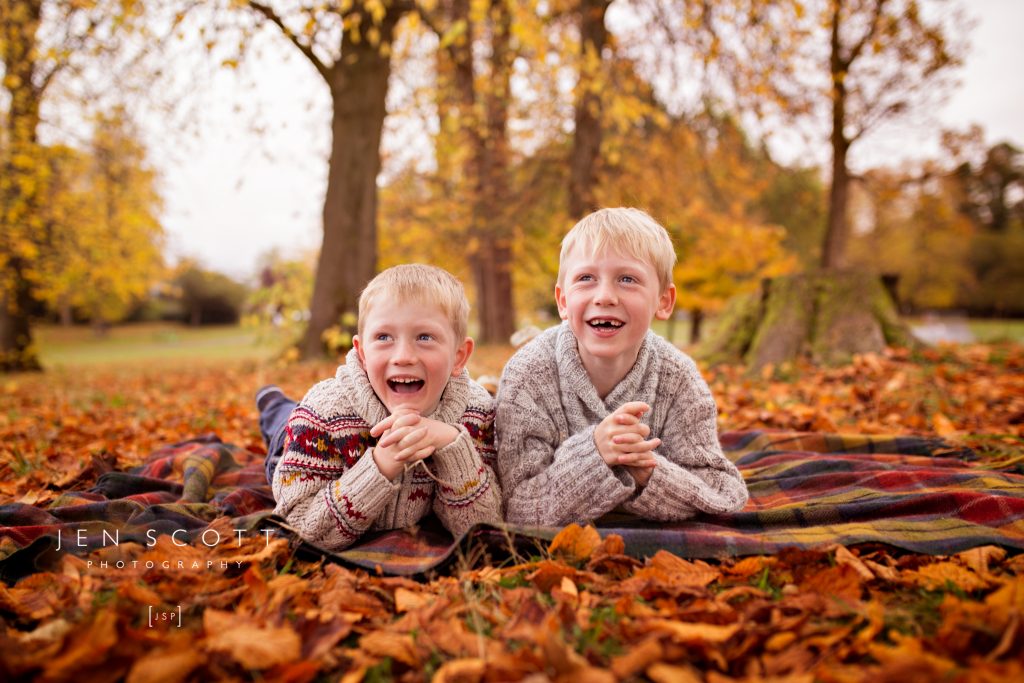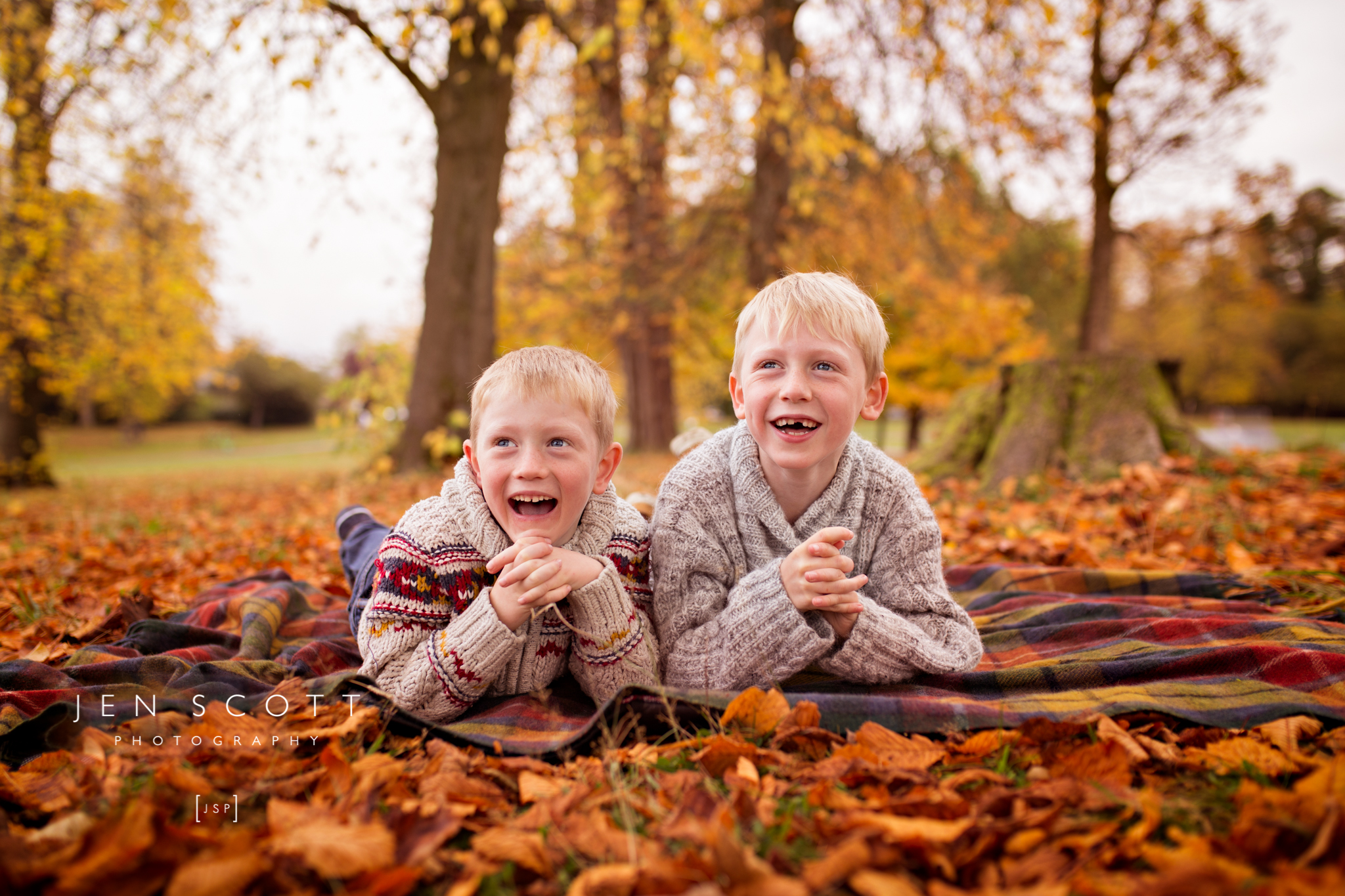 ---
3) Don't clash with nature.
Be at one with it!
The backdrop is supremely autumnal, so be at one with the colours! Colour palettes of denim/creams/greys/oranges/mustards and plums look amazing! Choose a base colour (say demin and cream) and an 'accent' colour, maybe mustard like my little model below!
Their combination of layers, chunky knits, denim, & that little pop of colour, made for the most wall worthy photos! In fact…this very image graces the wall of this clients new kitchen, as a massive canvas!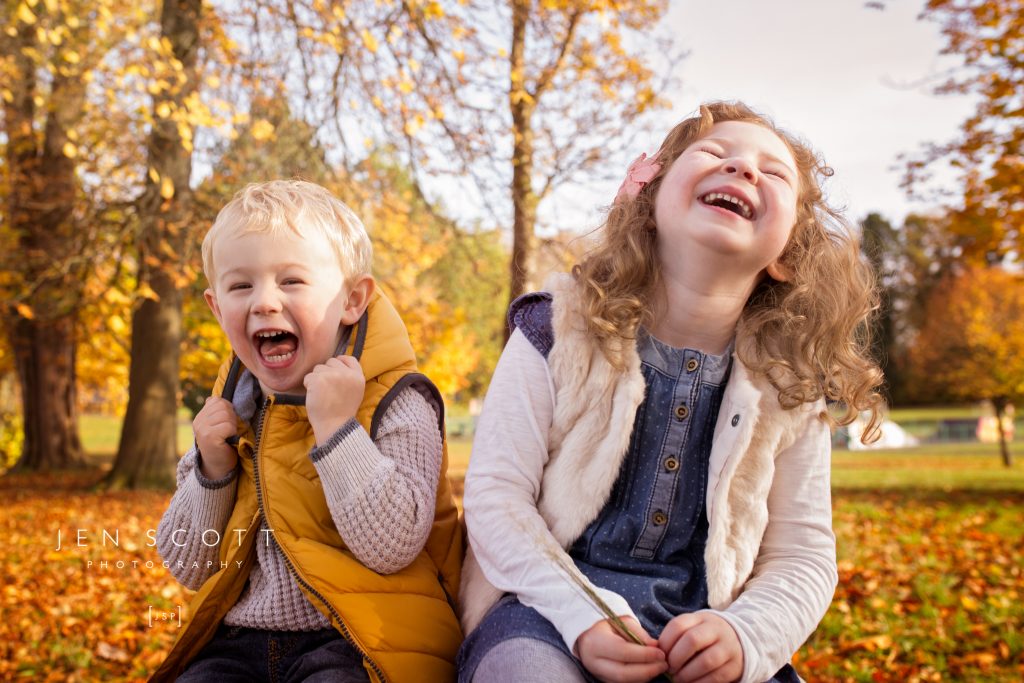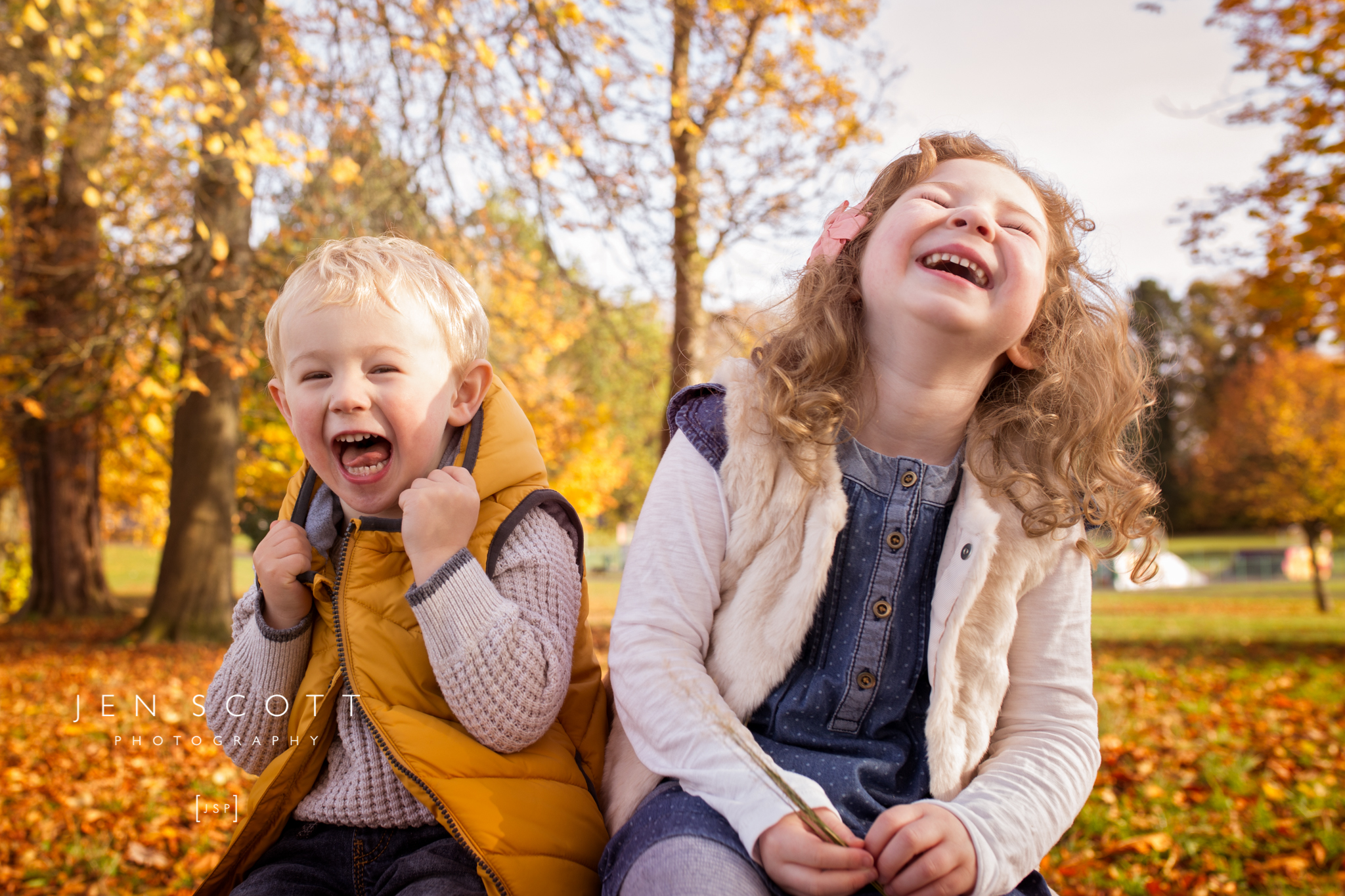 ---
What to avoid.
and what NOT to wear!
Avoid vivid 'unnatural' bright colours that will draw the eye to the colour, rather than the beautiful subjects.
Definitely avoid bright pinks as they will clash with Autumn itself. Dusky pinks would be better.
Try to stay away from bold, eye-catching patterns. Instead, keep it simple.
Please (pretty please!) avoid clothing with large lettering or logos, as again, these will just distract from the photo!
Finally, I know black is a very popular colour, but for the scenery in Autumn… it can be a little dull!
---
The most important thing is that you are comfortable and that you have fun! These sessions are quick & cheerful, but the results may well go on your walls, so thinking about what you'll all wear is worth the effort!
I hope this has helped, if you have any questions or would like some advice, please just holler, I'm always happy to help!
---
---
A little inspiration for you!